Highlight of History of St. Paul Hockey event
The highlight of last night's event was Glen Sonmor's remarks, and to my surprise, he's excited about this year's Gopher team.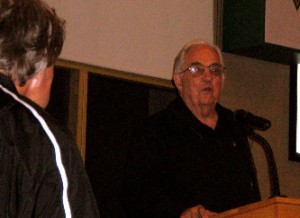 Glen Sonmor has been a huge part of Minnesota Hockey for a lot of years.
Read about legendary coach Glen Sonmor on wikipedia.