A low-cost hockey program for St. Paul kids age 5–12
Good, old-fashioned outdoor hockey!
A fun opportunity for kids to play hockey
and learn the game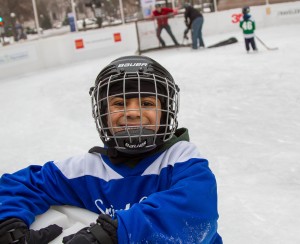 We play hockey and have fun while learning and improving skills. We welcome kids who are new to the game, kids who already play other winter sports, and kids who've played some hockey but aren't ready for a 5-day-a-week commitment.
We skate three times a week at North Dale Rec Center.
Who should play?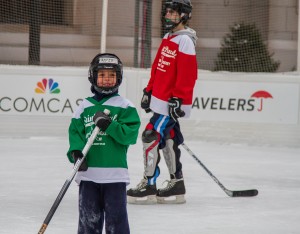 Boys and girls under 13 this December who are interested in learning and playing hockey.
Any kid who wants to play hockey. If you were born in 2002 or later, you are not too old start!
Kids who want a red, blue, purple, black, or green hockey jersey.
Why Saint Paul Hockey Club?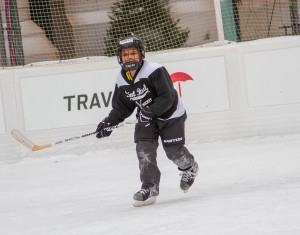 Because not enough kids in the city play hockey. Because hockey is fun and we make it easy to start and keep playing.
We make it possible for kids today to play the kind of hockey their parents and grandparents grew up playing—a couple hours on Saturday morning chasing the puck around with kids from your neighborhood—but with qualified coaches around to teach skills and safety, and keep order.
Watch this quick video and see what we're talking about