PLAYER REGISTRATION IS DONE ONLINE
Go to usahockeyregistration.com, Click Register Now and fill everything out.
If you are requesting half scholarship ($25), please complete your registration and we will reimburse the $25. There is NO COST to register for kids born in 2007 or later, but you still need to register.
Print the confirmation page and bring it to hockey or forward your confirmation email to playhockey@stpaulhockey.com.
Download, print, and fill out the following forms and bring them to North Dale at one of our scheduled times: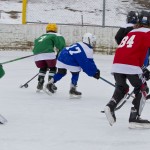 Parents who wish to skate with the kids must register with USA Hockey as a coach. We will be scheduling a Coaching Education Clinic to get you certified to join us on the ice. Details to follow.